Posting an ad to the classifieds is one of the many NCPA member benefits, and space is reserved for members only. Classifieds will be removed after 90 days.
To submit your classified ad: please email the ad headline, content, and your contact information to: lbeck@nebraskachiropractic.org. 
1/17/2022
Practice for Sale!
Located less than 30 miles from Lincoln, NE. Solid, well established referral practice.  Everything included ($265K) – building, furniture/equipment, patient records, A/R, goodwill, & any assistance needed for a smooth, successful transition. Building/property consisting of 3,700 sq. ft. finished office space/1,100 sq. ft. storage/12 stall off-street parking (valued at $200K+). For more info, email cc33829@windstream.net.or text (402)580-0654.
1/17/2022
Free!
Free in Aurora – 2 Pettibon style adjusting benches. They elevate and also lay flat. Call Dr. Rose at 402-631-3714.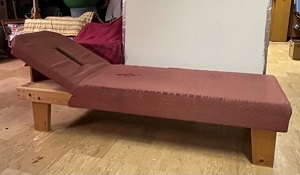 1/10/2022
Room Available for Rent in Omaha!
Perfect opportunity  for a DC to share space in an established office. Office equipped with digital x-ray, patient software, numerous rehab treatments, and staff. Keep your overhead low. If interested, call 402-715-5692 or email: drlancehauser@hotmail.com
1/6/2022
Associate DC Wanted in Lincoln!
Excel Chiropractic in Southeast Lincoln, NE is currently hiring an associate doctor.  Primary techniques used are Diversified, Active Release Technique, Soft Tissue, Activator, etc.  We are certainly open to other techniques as well.
Hours are 33-35 hours per week with no weekends. Associates are given 2 weeks of vacation.  We offer an IRA for our employees.  Salary is based on experience.
Search @ExcelChiro on facebook! Interested candidates can text: 402-405-7951 or email jake.dc@hotmail.com
1/6/2022
Associate DC Wanted in Omaha!
Looking for a new place to start? We have the answer! Having confidence in your adjusting skills is a must. We are a 25yr practice with mentors ready to help you grow (and future potential to purchase practice). Salary based with benefits.   If you LOVE helping people experience the miracles of chiropractic,we want YOU!
Call or text Dr. Julie at 402-980-3766. Send your resume: Omahaspinedr@gmail.com and learn more about us at                www.westochiro.com
1/3/2022
We are looking for a new associate DC!
Chiropractic office in Lincoln, Nebraska is looking for a positive, ambitious, energetic associate Chiropractor to join our team.  Our office has been servicing Northwest Lincoln for over 29 years.  Techniques used in our office include:  diversified, SOT, drops and Arthrostim.   Knowledge in Kinesiology would be very helpful, but not required.  Must be licensed in Nebraska.  Competitive salary plus generous bonuses.  Please contact Dr. Brad Novotny via email at belmontchiropractic@gmail.com.
1/3/2022
Chiropractic Physician Wanted
We are seeking a chiropractic physician for our South Omaha clinic. An ideal candidate would be a skilled adjuster, who is highly motivated, passionate about seeing every patient and can skillfully explain how chiropractic would help them heal. Compensation will be salary based. ChiroTouch knowledge and Spanish is a plus. Doctor should have a chiropractic degree from an accredited college and licensed plus fully eligible for malpractice insurance.  Contact: eric@omahaintegratedrehab.com
1/3/2022
Practice for Sale
Practice for sale in a small rural town located in Southeast Nebraska on a main highway with a population of approximately 1700.  Office is about 1 hour from Omaha and 50 minutes from Lincoln. Doctor currently works only 2 days a week at this location and there is room for growth with very low overhead. Asking $80,000 includes patient records, equipment and A/R.  Please email with inquiries at korpdc@gmail.com or call 785-294-0235
1/3/2022
Ergo-Style Table for Sale- New Price!
Table is VERY lightly used, 4 years old, no scuffs or scratches.  It is essentially brand new, has been used as an exam table and overflow room.  Black in color, elevation and all of the drops are in great working condition.  Tables appear to be tough to get in a timely manner at this time. I'm asking $6,500 for the table but will be open to offers.  Located in Minden.  Call or text Andrew at 402-677-3783 or email aspracklinpc@gmail.com for pictures or questions.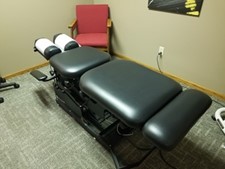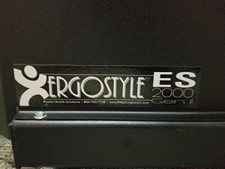 1/3/2022
Laser For Sale
Erchonia Evrl Laser approximately 2 1/2 years old. $6500.00. Contact Dr. Marc Blais at drmab@abbnebraska.com or 402-427-3743.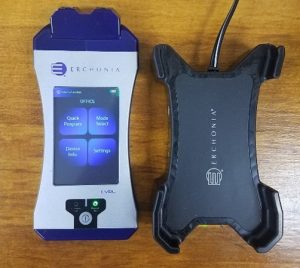 1/3/2022
Chiropractic Assistant Wanted
We are seeking a Chiropractic Assistant (CA) to join our team in West Omaha. We are looking for someone who is self-motivated, a fast learner, and has a great attitude. The CA will be responsible for aiding the doctor, as well as performing various tasks around the office (patient assistance, room set-up, acupuncture removal, laundry, filing, answering phone, etc.). Training will be provided. Pay range $13-$18/hr. Please contact Dr. Travis Baker at tbaker@balancedbodyomaha.com