Posting an ad to the classifieds is one of the many NCPA member benefits, and space is reserved for members only. Classifieds will be removed after 90 days. The NCPA reserves the right to edit content or decline ad requests. 
To submit your classified ad: please email the ad headline, content, and your contact information to: lbeck@nebraskachiropractic.org. 
6/29/2022

For Sale- Lincoln, NE
Winco bench table with tilting headpiece. Burgundy vinyl finish in very good condition. Asking $900 or best offer. Please email stubbschiropractic@gmail.com or call 402.476.0638.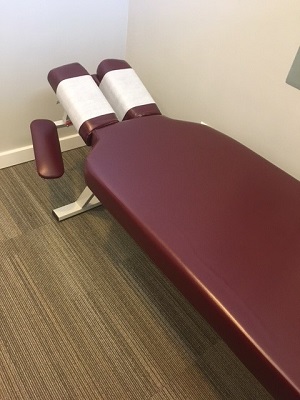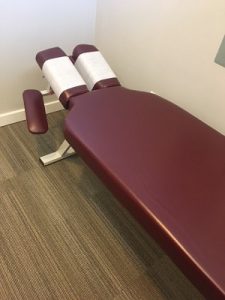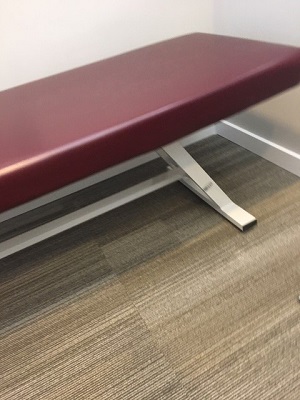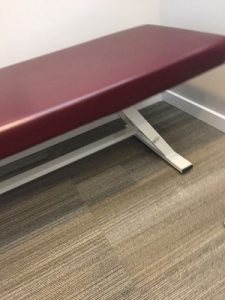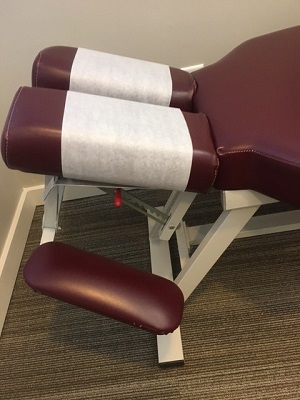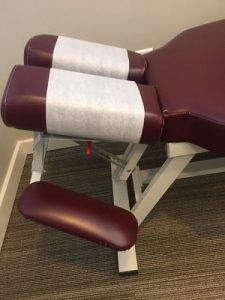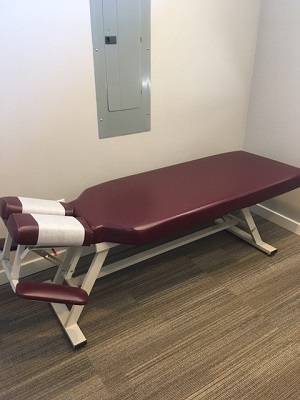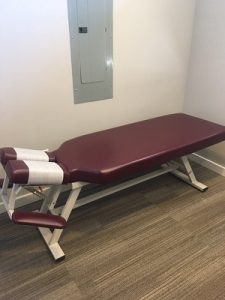 6/24/2022
Dry Needling Continuing Education Seminar Available in July!
Dry Needling Seminar Information Please note, the seminar is not affiliated with the NCPA. If questions about the seminar, please email dralexkallio@hotmail.com.
6/24/2022
Family Practice Associate Position- Lincoln, NE
We are a thriving subluxation based family practice specializing in prenatal and pediatric care looking for an excellent adjusting doctor.
We value faith, freedom, gratitude, passion, fearlessness, connection, action and impact. Our vision is a world where kids and families are more connected and living their full potential.  Our mission is to Be The Light and remove the interference!!
We are highly focused and specialized in prenatal and pediatric care and we use Insight Scanning Technology.  We're a multi-doc team that works and trains closely together!  We're looking for an associate who is passionate about chiropractic and helping children, pregnant women and families. This is someone we want to help grow into an amazing clinician and leader! Webster, ICPA, and/or Pediatric Experience Training a plus, but not required!
Enjoy being part of a team without the stress of running a business!  No marketing, getting new patients, or building your own practice necessary.  Solid base salary plus generous incentive with unlimited potential for growth!  Our team based approach allows for reasonable hours, flexible schedule, and paid vacation.  Learn more about our office at thrivelincoln.com. Email resume to info@thrivelincoln.com or text 402-405-4314 for more info!
6/8/2022
Practice Opportunity in Northeast Nebraska
Base salary plus incentive bonus, benefits: health insurance, malpractice, CEU's, license fees, paid holidays, retirement plan. Potential for future buy-in. We use Diversified manual techniques, with some Drop and Activator. Multi doctor and multi therapy clinic using acupuncture, massage therapy, rehab, and laser, in beautiful, newer clinic setting. We see all ages/treat many conditions. For more information, email the doctors at chirocareeroptions@gmail.com. 
6/8/2022
Practice for Sale
Turn-key ready. Stand alone building right off of the highway in Bellevue, NE. Office space has 2 floors. The upper floor is newly remodeled as of 2020 & functions as the existing chiropractic office, "Bellevue Chiropractic." Lower floor has great potential for rental income. Digital Xray, purchased and installed by Browns Medical in 2020. New air conditioner as of 2020, new water heater as of 2021. Great opportunity.
Please email drchase@millardoakschiropractic.com or text 308.830.1951 for more details.
6/2/2022
For Sale- Lloyd Table Company Gonstead Cervical Chair
Lightly used at Palmer Florida campus and bought from the school while they were changing over new chairs. Need this to go to a good home as I longer use it in my practice. Contact Dr. Austin Ehmke at 402-669-3601 with a call or text; voicemails are okay to leave.  Price: $200.00 *negotiable *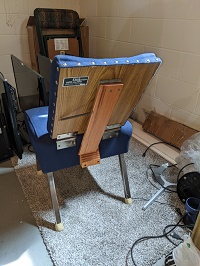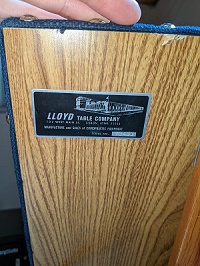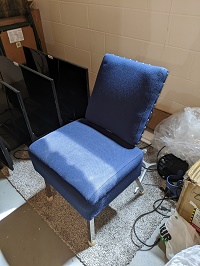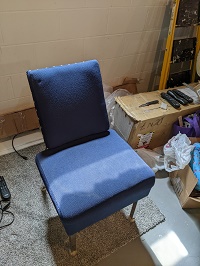 6/2/2022
Associate Position in Lincoln, NE
Active Life Family Chiropractic is searching for an associate doctor in Lincoln, NE. This would be a tremendous opportunity for a new doctor or a doctor considering a change. You will enjoy the security of a known income and practice without the stress of practice overhead and staff management. IRA match, dental and vision insurance, as well as malpractice insurance, CE hours reimbursement, and paid vacation are benefits all paid.  Please call or text Dr. Joni Smith at (402)440-7156. 
5/19/2022

Associate Chiropractor Wanted

If you are looking to treat patients, working in a friendly/fast-paced environment, and build relationships with current + future patients, this is the right position for you. We are a busy office, but have a relaxed work environment. We are looking for someone to help manage the current patient base as well as build solid relationships with new patients to assist in expanding on their own! Mostly diversified practice, but our techniques also include: Pro-Adjuster, activator, drop table, acupuncture and soft tissue treatment.
Our office is hoping to bring on a quality associate with excellent people skills, a bright personality & driven mindset! We have a diverse patient base ranging all the way from infants to elderly. Our office treats several professional athletes and work with a few local sports programs as well. Base salary plus bonus! No weekend hours! Apply via email: beckerchiro@gmail.com or phone: (402) 330-8600.
5/17/2022
Practice for Sale
Located less than 30 miles from Lincoln,NE. Well established 40 yr. referral practice with sound patient base and excellent retention. Everything included $265K – building (rental income potential), furniture/equipment, patient records, A/R & any assistance needed for a successful transition. Building/property (valued @ 200K+) – 3,700 sq. ft. office space, 1,100 sq. ft. storage, 12 stall off-street paved parking. For more info, email cc33829@windstream.net or text (402) 580-0654.
5/10/2022
Independent Contractor Room For Rent
Looking for a DC that would like to keep overhead low by renting a room in my office. Rent would include use of our scheduling software and front desk assistant for scheduling and taking calls for your patients. 120th and Blondo. Please contact drnick@nenemanchiropractic.com for more information.
5/9/2022
For Sale

Contact Dr. Marc Blais at drmab@abbnebraska.com or 402-427-3743.
Erchonia FX-635 Laser. Approximately 3 years old – $15,000.00.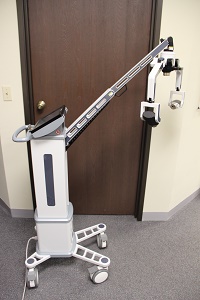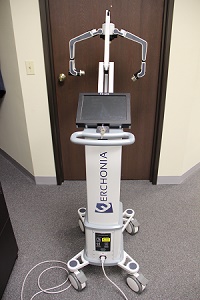 Erchonia Percussor with 3 heads – $500.00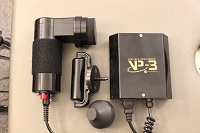 Erchonia Adjustor Pulse adjusting instrument – $500.00.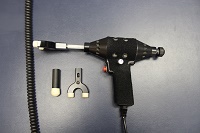 2 Activators- Activator Methods Ez-Grip – $250.00 each.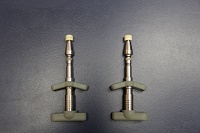 Chiropractic Table & Compressor. Zenith II 440 Hylo chiropractic table purchased in 1999 and re-upholstered 5 years ago, and JunAir compressor purchased in
2010 – $6,000.00.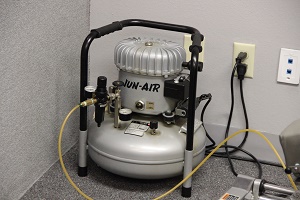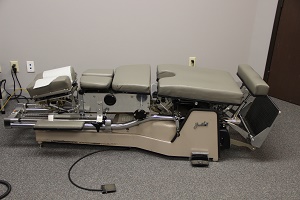 Contact Dr. Marc Blais at drmab@abbnebraska.com or 402-427-3743.
5/2/2022
For Sale –  Two Pulstar G2Standing Units
Two Pulstar G2 Standing Units Available for sale. $4000 each or $7000 for both. Contact Dr. Tom at marcuzzochiro@aol.com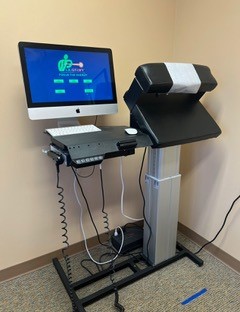 4/14/2022

Chiropractic Associate – Papillion and West Omaha – Full or Part time options
Be a Doctor, Doctor. At Millard Family Chiropractic & Wellness, you will be able to focus on what you truly love doing—treating patients without the burdensome tasks of ownership and management.  We hand our doctors everything you need to be successful and coach along the way! We look forward to helping you make a difference in our community during your time with us, whether you are a veteran or new doctor.
Full and part time doctor positions are available.  Email, text, or call so we can set up a time to meet.  Drsheri@millardwellness.com, 402-578-7119 (c)
4/7/2022
Room for Rent- Omaha, NE
Looking for an independent contractor interested in renting a room. Will include use of software/scheduling if needed. 120th and Blondo.  Please contact tracywaddington@cox.net for more information.
4/6/2022
Chiropractic Associates Wanted for well established, multidisciplinary family wellness clinic in Omaha and Papillion, NE
Essentials Natural Family Health is a thriving practice specializing in prenatal and family care looking to add two positive chiropractors to our team of all female providers.   Our multidisciplinary approach includes chiropractic care, acupuncture, physical therapy, massage therapy, clinical hypnotherapy, nutrition, emotion code and body code, low level laser therapy, and yoga classes.  We specialize in pregnancy, infant care, women's health, pelvic floor PT and fertility AND we enjoy treating the whole family, athletes, parents, grandparents and everyone in between.  We are seeking someone that loves to share their healing gifts in a team environment.  We continue to grow and have patients just waiting to receive your care – you'll be able to come to work and serve patients while the billing, scheduling, credentialing and systems are handled by a friendly and helpful team of support staff.
We are passionate about helping people heal and want to help our patients Live Healthy, Live Happy.  Please contact us if that sounds like a fit!
Contact:   Dr. Kate Hansen –  402-933-7944 (w)       402-881-7517 (c)    drhansen@essentialschiropractic.com            www.essentialschiropractic.com
4/4/2022
Practice for Sale- Nebraska side of Sioux City, IA 

40+ year established clinic on the busiest street in town. Current DC has the opportunity to relocate due to spouse's career. This is the perfect clinic for a recent graduate looking to have their own turn key practice or a great opportunity for an established DC to purchase as a satellite clinic. The clinic is located just a couple of miles from downtown Sioux City (the largest city in the area) on the Nebraska side and is 1 of 3 clinics in town. Clinic has averaged over $130k on 3.5 days per week over the past few years so there is plenty of room for growth. Pictures and other information available upon request.  Contact Email- RLeeIVDC@gmail.com or call (712) 389-4528
3/28/2022
Independent Contractor Opportunity Available- Lincoln, NE!

We are looking to grow our team in a progressive soft tissue and functional rehabilitation focused chiropractic office. We are located in a state of the art integrative facility with orthopedic, primary care, and pain specialists to offer a unique collaborative approach to patient care.
All services are provided by our staff including; scheduling, billing, collections, insurance filing, claim processing, PI/work comp coordination and assistance with credentialing.  This allows providers to focus solely on high quality, patient focused care and the administrative side of things are all taken care of.  Visit www.spineandsports.us for a more comprehensive look into the clinic.
For more information, please contact us at drleon@spineandsports.us or by calling 402-261-6841