Posting an ad to the classifieds is one of the many NCPA member benefits, and space is reserved for members only. Classifieds will be removed after 90 days. The NCPA reserves the right to edit content or decline ad requests.
To submit your classified ad: please email the ad headline, content, and your contact information to: lbeck@nebraskachiropractic.org. 
**Please beware of scammers trying to purchase items. It is recommended to be diligent in checking who you are working with. Look out for out-of-state purchasers, strange delivery or shipping requests, and people who request specific personal/business information to force the sale, etc. 
12/1/2022

Items for Sale
Erchonia FX-635 Laser  – $15,000.00. Approximately 3 years old. Excellent condition.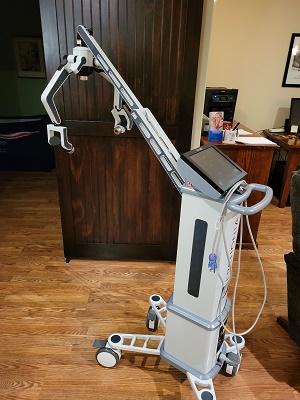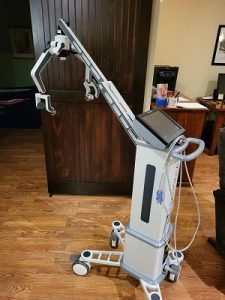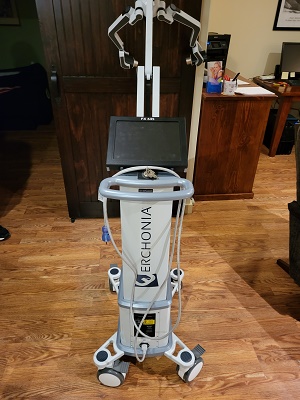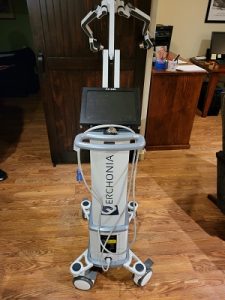 1 Activator – Activator Methods – $200.00.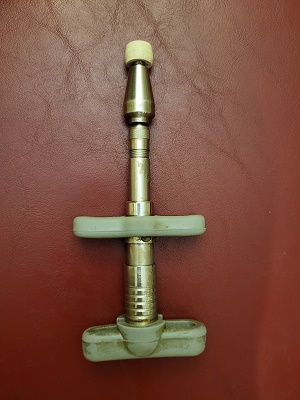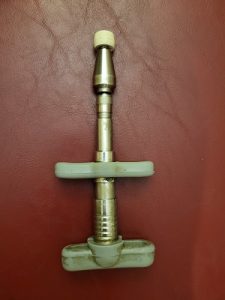 Contact Dr. Marc Blais at (402) 427-3743 or drmab@abbnebraska.com
11/21/2022
Great Opportunity for Full or Part Time Associate
Millard Family Chiropractic of Omaha and Papillion is looking to add a part time or full time chiropractor to our team of doctors in our West Omaha office as we continue to grow. Come be part of a team of doctors where you can focus on the care of your patients, leaving the business and management to us. This is a wonderful opportunity for a new graduate or an established doctor alike. Please check out our website and email your resume to drsheri@millardwellness.com or call 402-578-7119.
11/14/2022
Associate Opportunity
We are actively looking for a new full or part-time doctor that can work both our Council Bluffs and Omaha Locations (dual licensure if not held already will be paid for). We cover malpractice insurance and CEU's. We're a wellness-based model that encourages exercise and stretch utilization to amplify our treatments! We're steadily growing and have an insanely competitive pay scale for new and current doctors! Email Dr. Austin Ehmke at ehmke4@gmail.com or send  a text at 402-669-3601 for more information. If you're interested in a new position, we encourage you to send us your resume and we look forward to hearing from you soon!
11/8/2022
Office Space for Lease- Lincoln, NE
Office is located at the Lincoln Trade Center- 6200 S. 58th St., Lincoln, NE. Moving practice and need to compensate for continued lease at current location. Please contact Dr. Chad Miller at neurodc@gmail.com for information.
11/03/2022
Relief Doctor Needed Immediately and Practice for Sale- Beatrice, NE
Established practice looking for a doctor to come in and cover. Activator practitioner preferred. Experienced staff, great patients, and location. Turnkey purchase opportunity potential. Please contact Robbyn at Jacot Chiropractic at 402-223-4242.
10/25/2022
For Sale- Chiropractic Tables
I have an old Zenith 210 hylo for sale. Works, may need some upholstery work soon. No drops. Asking $1,200 with no delivery. I also have a stationary PET Eurotech table with breakaway thoracic piece and pelvic drop.  Asking $1,000 for that. Email at rj@beatricefamilychiropractic.com or text me at 402-223-8113.  Pictures are below.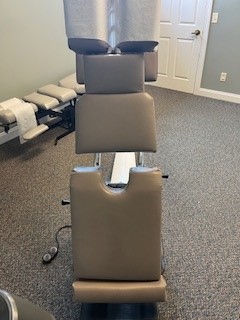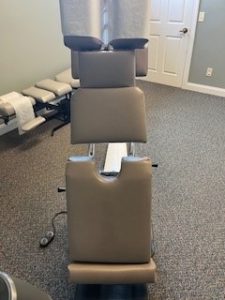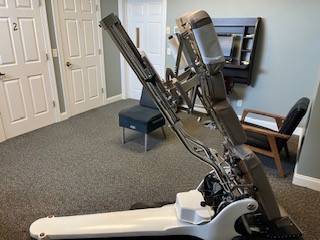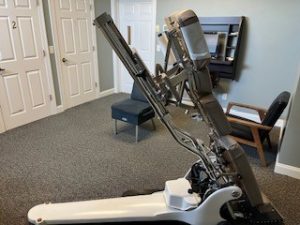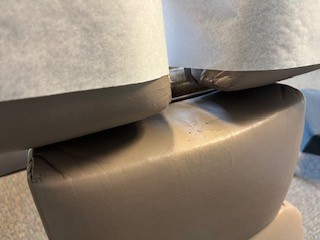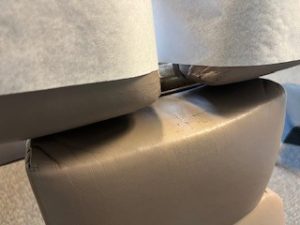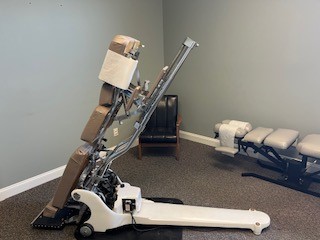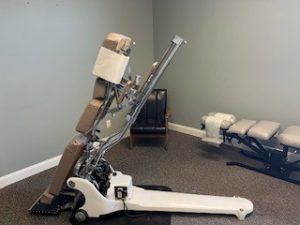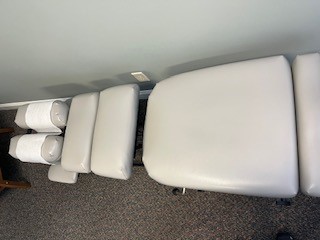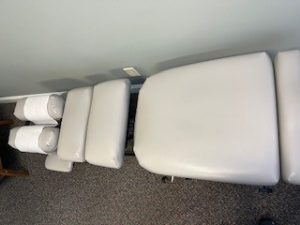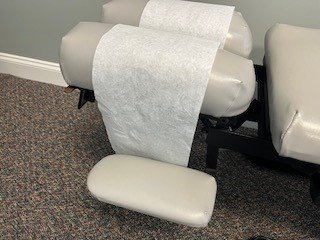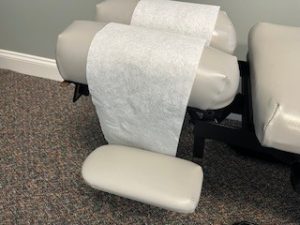 10/13/2022
For Sale- Chiropractic Table
Chiropractic table for sale – $2,500 OBO. Brand new upholstery. Everything works great, just not the style of table I prefer. It is very heavy, and I can assist with pickup but no delivery. Located in Omaha.
For more information contact, Dr. Thramer at:
wellness@apcomaha.com
531-375-5673. Office number
402-394-1773. Cell number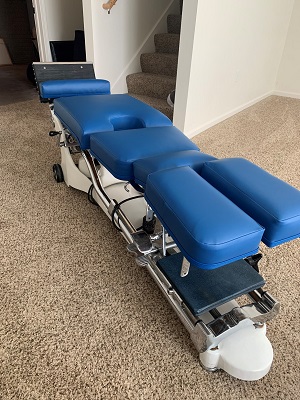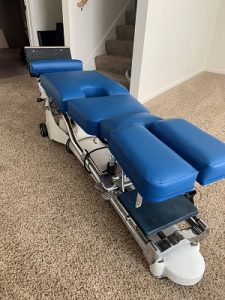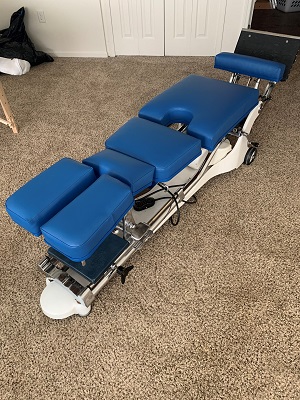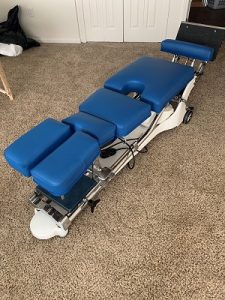 10/06/22
Associate Wanted for Growing Neurology/Family Chiropractic Center- Nebraska City
We're looking for an amazing chiropractor to work 40 hours a week:
– Must be skilled in adjusting
-Able to handle aspects of practice management
– Willing/able to train therapeutic exercises/passive therapies
– Prior study in neurology and/or functional medicine is a plus, but we're willing to train the right person.
Please contact Dr. Cumro at info@experiencebetterlife.com or 402-873-6999.
9/21/2022
Full or Part-Time Associate Wanted for a Family Practice!
Everwell Family Chiropractic is looking for a full or part time associate to join our team.  We see the whole family, but we specialize in prenatal, kids and newborn/infant breastfeeding/feeding support.  We are looking for someone who has an appetite to learn how to be highly skilled with these patient groups.  This is a clinical treatment position with some networking responsibilities and social media responsibilities, but the majority of your time will be caring for patients once we get you up and rolling.  Our intention with this role is to create a place where you can thrive, be paid well, and still enjoy your life and family outside of the clinic. We are open to new grads as well as more experienced doctors looking for a home clinic.
Check out our Facebook and Instagram profiles to get a good feel of who we are.  Please contact Dr. Michaela Laughrin at drmjlaughrin@everwellfamilychiropractic.com.
9/16/2022
Great Opportunity in Grand Island Nebraska
Associate Position to practice in a successful office with fully trained support staff, marketing team, and mentor to help you succeed. Please email your cover letter and resume to scott@fulloservices.com or call (402) 440-1760. www.Activefamily.Health Great pay, 401K, health insurance, and student loan prepayment program.
9/16/2022
Independent Contractor Opportunity Available in Lincoln
We are looking to grow our team in a progressive soft tissue and functional rehabilitation focused chiropractic office. We're located in an integrative facility with other healthcare specialties to offer a unique collaborative approach to patient care.  All services (scheduling, billing, etc.) are provided by our staff, visit www.spineandsports.us for a more comprehensive look into the clinic.
For more information please contact us at drleon@spineandsports.us or by calling 402-261-6841.
8/26/2022
For Sale

Chiropractic adjustment table for sale- $2,100
For more information, contact: Eric Washkuhn, Integrated Rehab, South Omaha: 4832 S. 24th street, Omaha, NE 68107, Cell: 402-830-2666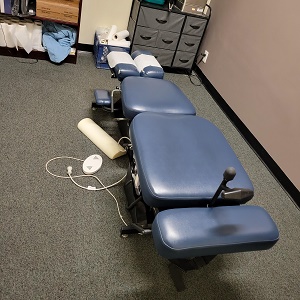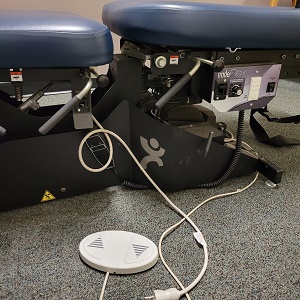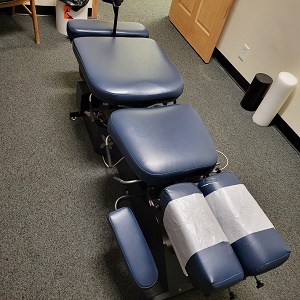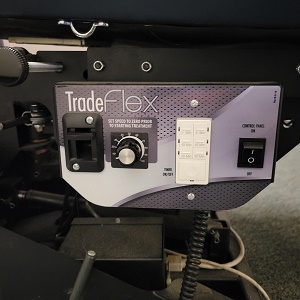 8/17/2022

Associate Chiropractor Wanted

Becker Chiropractic & Acupuncture is looking to hire an associate chiropractor!
If you are looking to treat patients, working in a friendly/fast-paced environment, and build relationships with current + future patients, this is the right position for you. We are a busy office, but have a relaxed work environment. We are looking for someone to help manage the current patient base as well as build solid relationships with new patients to assist in expanding on their own! Mostly diversified practice, but our techniques also include: Pro-Adjuster, activator, drop table, acupuncture and soft tissue treatment.
Our office is hoping to bring on a quality associate with excellent people skills, a bright personality & driven mindset! We have a diverse patient base ranging all the way from infants to elderly. Our office treats several professional athletes and work with a few local sports programs as well. Base salary plus bonus! No weekend hours! Apply via email: beckerchiro@gmail.com or phone: (402) 330-8600.
8/12/2022
Practice Relief Opportunity- Norfolk, NE
Practice relief opportunity in Norfolk, NE for 3-4 weeks in September. Ideal for a new grad, someone between jobs or someone currently working part time. Position could be full or part time. We are a three Doctor, three Massage Therapist clinic that also provides Acupuncture, Rehab, and Physiotherapies. We see all ages ranges and love families. Contact Dr. Angie at angiethone@gmail.com.
8/8/2022
Space Available for an Independent Contractor in Lincoln!
Looking for a chiropractor to come join a well-established practice in the Lincoln community with amazing staff.
Digital x-ray, multiple therapies, individual room with adjusting table, and most importantly staff that takes care of all billing and scheduling.
Perfect spot for a self-motivated chiro as this is an independent contractor position, not an associate, so you are in control with uncapped earning potential.   
Email, call, or text Eric: dreric@mtchiro.net, Cell: 402-314-2781