Posting an ad to the classifieds is one of the many NCPA member benefits, and space is reserved for members only. Classifieds will be removed after 90 days. The NCPA reserves the right to edit content or decline ad requests.
To submit your classified ad: please email the ad headline, content, and your contact information to: lbeck@nebraskachiropractic.org. 
**Please beware of scammers trying to purchase items. It is recommended to be diligent in checking who you are working with. Look out for out-of-state purchasers, strange delivery or shipping requests, and people who request specific personal/business information to force the sale, etc. 
6/1/2023
Great Opportunity in Grand Island, Nebraska
Associate Position to practice in a successful office with fully trained support staff, marketing team, and mentor to help you succeed. Please email your cover letter and resume to: scott@fulloservices.com or call (402) 440-1760. www.Activefamily.Health Great pay, 401K, health insurance, and student loan prepayment program offered.
5/30/2023
Chiropractic Office for Sale- Lincoln, NE

Very busy thriving Lincoln, NE chiropractic office for sale.  Owner is open to different types of transitions, and is able to do partial seller financing.  This could look like an associate to owner transition with mentorship as well.  Priced very competitively for smooth transition.  Please contact lincolnfamilychiropractor@gmail.com for more information.
5/24/2023
For Sale- Central Nebraska Practice
Well-established, successful  practice for sale in a Central Nebraska town, which is an active regional business hub. Excellent, highly visible location on busy arterial with plenty of convenient patient parking in a new building. Space will handle 2-3 docs or associated providers. Practice is turn-key, includes patient software and excellent equipment.  Selling doc willing to stay for a smooth transition. Contact midwestchiro23@hotmail.com for more information.
5/23/2023
Family Practice Associate Position- Lincoln, NE
We are a thriving subluxation based family practice specializing in prenatal and pediatric care looking for an excellent adjusting doctor.
We value faith, freedom, gratitude, passion, fearlessness, connection, action and impact. Our vision is a world where kids and families are more connected within themselves, to each other and to their Creator.  Our mission is to Be The Light by removing the interference and getting kids and families connected from above down and inside out!!
We are highly focused and specialized in prenatal and pediatric care and we use Insight Scanning Technology.  We're a multi-doc team that works and trains closely together!  We're looking for an associate who is passionate about chiropractic and helping children, pregnant women and families. This is someone we want to help grow into an amazing clinician and leader! Webster, ICPA, and/or Pediatric Experience Training required!
Enjoy being part of a team without the stress of running a business!  No marketing, getting new patients, or building your own practice necessary.  Solid base salary plus incentive with unlimited potential for growth!  Learn more about our office at thrivelincoln.com. Email resume to dr.brittney@icloud.com or text 402-405-4314 for more info!
5/19/2023
For Sale- Tim Young Focus Chiropractic Adjusting Table
Table is about 1.5 years old and used occasionally. In great condition, no rips, tears or wear spots. Don't use it anymore.  $1250 obo. Please contact: arnoldmorandc@gmail.com or (402) 595-0602
carbon black
74″ long,
20″ wide
height range of 23
adjustable height.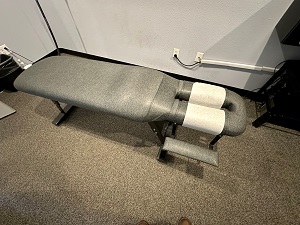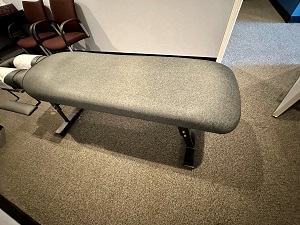 5/5/2023
Digital X-ray For Sale
Purchased brand new in May 2022 and installed in July 2022. This machine has taken less than 100 x-ray films. Basically brand new.
"Skinny" AC1se Summit X-ray
High frequency, 30kW generator; Requires single phase 220V; kVp/mAs selection and anatomical programming; Wall stand with electric lock; Tubestand 40″-72″ SID rails, electric lock; 07615 Certified manual collimator w/LED and swivel; 17″ grid cabinet, 103 LPI, 8:1 grid; X-ray tube 140 KHU 1.0/2.0mm FS; All necessary cables and connections
20/20 OpalRad DR system
17×17 tethered panel; Acquisition PC with OpalRad software (win 10 OS); Chiropractic tools including auto-stitching; Onsite PACS with 5 web logins
Asking price: $28,000  – open to offers.  Please contact:  wellness@apcomaha.com  or call: 402-394-1773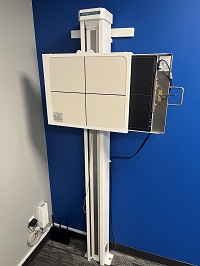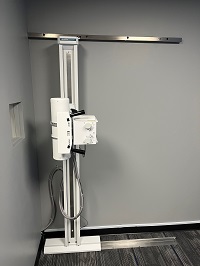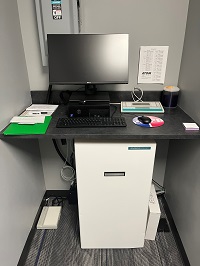 4/19/2023
Independent Contractor Position Available 
Growing Chiropractic and Integrated Health Practice is looking for our next team player! This is a independent Contractor position with the option of base rent or commission based pay. Full access to adjusting tables, therapy bay, and X-ray.
We are looking for a dedicated individual that takes pride in their work, health and is ready to grow their practice! Positive, upbeat, and willing to grow and learn are a must!
Premier Integrated Health & Wellness, PC is a full service health and wellness practice including a Chiropractor, Acupuncturist, Massage Therapist and Advanced Practice Nurse Practitioner.
If this sounds like you and you're interested in learning more please email: dr.kristinmorgan@yahoo.com
4/18/2023
For Sale- Massage Chair
Brio Sport Commercial Grade massage chair by Positive Posture. This chair is just over one year old. Great condition. Costs $7-8K new plus tax. Asking $4,500. Located in southwest Omaha. If interested, please text or call (402) 884-7799.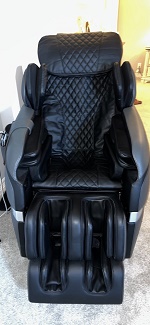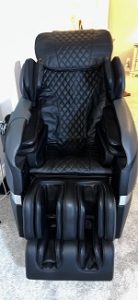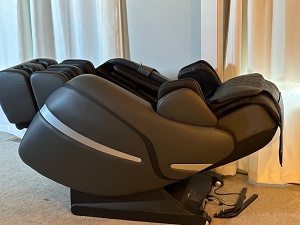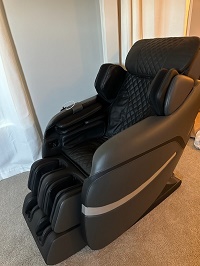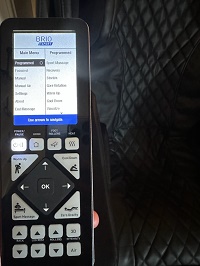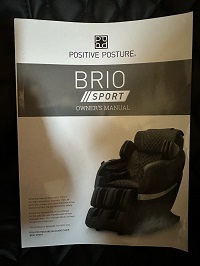 4/18/2023
Associate Position – Lincoln, NE
Are you a recent graduate or an established chiropractor looking for an exciting and rewarding career opportunity? Ascend Chiropractic is a high-energy, boutique style chiropractic clinic located in Lincoln, Nebraska and we are looking for a talented Chiropractic Associate!
The successful candidate will possess strong manual adjusting skills and must be able to utilize soft tissue therapy. Candidates with expertise in Active Release Techniques are preferred but candidates wanting to be trained in ART would also be accepted.
As our Chiropractic Associate, you will have time to spend with your patients to perform manual adjustments, soft tissue work, and rehab exercises. You will have the opportunity to build relationships with your patients while helping them to reach their health and wellness goals. We offer base salary with incentives, paid vacation days, Simple IRA contributions, and accident policies!
If you have a passion for helping people and are eager to start your career in a supportive and fun environment, then we want to hear from you! Give us a call or send your resume to our office today.
Email: Reception@ascendchiropracticne.com
Phone: 402.480.6680
4/11/2023
For Sale- Chiropractic Sign
Price is $1,800. If you are interested, please contact Dr. Tonya Boeckenhauer at 402-218-7989.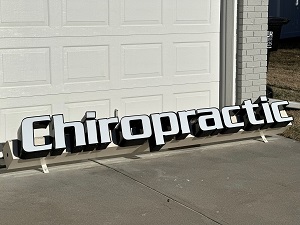 4/6/2023
Position Available at Millard Family Chiropractic of Omaha and Papillion!
Millard Family Chiropractic & Wellness is looking to add to our team of doctors. Come be part of a team of doctors where you can focus on the care of your patients, leaving the business and management to us. This is a wonderful opportunity for a new graduate or an established doctor alike. Please check out our website and email your resume to hr@millardwellness.com.
3/30/2023
For Sale- Chiropractic Table
Chiropractic table for sale – $1,500 OBO. Zentih 210 Hylo. Brand new upholstery. Everything works great, just not the style of table I prefer. It is very heavy, and I can assist with pickup but no delivery. Located in Omaha.
For more information contact, Dr. Thramer at:
wellness@apcomaha.com
531-375-5673. Office number
402-394-1773. Cell number