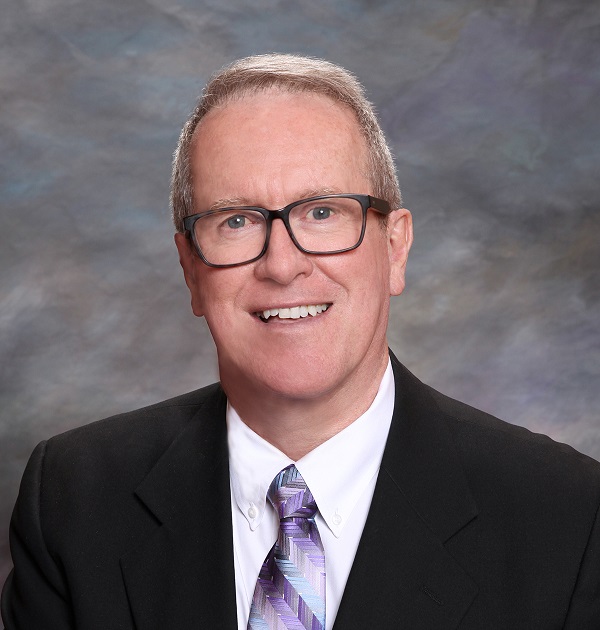 With over 650 NCPA members, we have many great stories to tell. One such story is that of long-time member, Dr. Doug Vander Broek from Lincoln, Nebraska. His knowledge and experience in the profession is unparalleled, and his commitment to mentoring fellow doctors is truly inspiring.
Throughout his career, Dr. Vander Broek has also played an instrumental role in educating policymakers and other health care professions about the benefits of integrating chiropractic care as part of a health care team with the goal of better outcomes for patients.
We connected with Dr. Vander Broek to gain insight on his involvement in the association and profession, and what he feels the future of chiropractic holds. Per his usual candor, Dr. Vander Broek was great to interview and remains hopeful that the momentum of natural chiropractic care will continue.
Q: How long have you been a practicing chiropractor? What year did you join the NCPA?
A: I graduated from Palmer College in March 1983, joined the NCPA even before I got my Nebraska license in June 1983, and have continuously been a member since that time.
Q: Why did you become a chiropractor?
A: When I was in my mid-twenties, I was helped with tension headaches and low back pain by my brother-in-law chiropractor, Dr. David Kats. A couple of years later, he encouraged me to enter the profession, and he became my primary mentor in chiropractic. Although I already had a bachelor's degree, I had to go back to undergraduate school to take the science classes required for acceptance into chiropractic college.
Q: What do you like most about being a chiropractor?
A: The best part of being a chiropractor is being able to help people when other health care approaches have not worked for them. In addition to helping people with the things we most commonly see, like low back pain, neck pain, headaches, etc., many times I was surprised at how some cases of radiating nerve pain, numbness, bed-wetting in older kids, and chronic problems were resolved with chiropractic care.
I've also had the opportunity to have a first-hand, broad experience in chiropractic by practicing with a number of great chiropractors in my Lincoln and Syracuse practices. Also, after selling my practices and working as a substitute doctor in other practices, so far, I have worked in 35 practices in Nebraska and Iowa, and several repeated times in some of those practices.
Every profession has a variety of approaches and methods, and chiropractic is no exception. Seeing patients in many other practices confirms that chiropractic works no matter the technique that is applied. I hear lots of stories from patients on how they were greatly helped by their chiropractor.
Q: How has the profession changed since you started practicing?
A: When I began practice, cooperation between various branches of the health professions didn't exist like it does today. Specialists like neurologists, orthopedists, and radiologists would not accept direct referrals of my patients when I felt they needed to have other opinions. Over the last decade, many chiropractors have built excellent relationships with primary providers and every kind of specialist. The patient benefits most when all the health professions cooperate and freely exchange information and opinions on their care. I've had the opportunity to have a broad range of experience with working directly with various types of health providers. Over the years in my own clinic, our practice included various professionals, such as: a medical physician, physical therapist, registered nurses, LPN, physical therapy assistant, and other licensed providers.
During the past several years, I have had the honor of being appointed by the Governor as the chiropractic member of the Nebraska State Board of Health (BOH). The BOH consists of 17 members representing 12 different health professions and serves an administrative and advisory role to the Nebraska Department of Health and Human Services (DHHS). This past year, I had the honor of being the first chiropractor in Nebraska to be elected as Chair of the Board. This is a great example that integration between health professions is happening, which is exciting.
Q: Why did you become involved in the NCPA and in the profession? What made you decide to take on a leadership position?
A: I think it's important for chiropractors to be involved with their state and national organizations. The NCPA does a great job in providing excellent continuing education courses required for re-licensure, keeps its members informed on current practice requirements and developments, and advocates for the profession and patients.
Through the years, I have had the opportunity to serve on the NCPA Board of Directors, the Board of Chiropractic in Nebraska DHHS, the Medical and Safety Committee for the Cornhusker State Games, Lincoln's Clinic with a Heart, and the State Board of Health. Recently, I had the honor of being chosen as one of 15 chiropractors nationally by the American Chiropractic Association to serve in a pilot program as a mentor for a young chiropractor. I had a great mentor, but realize not everybody has that opportunity, so I'm trying to pass on some of the benefit that I received from that type of relationship.
Being involved with our state and national organizations helps grow our profession, strengthens our communities, increases relationship building with other health professions, and provides unmatched learning opportunities. I feel it is important for chiropractors to serve not only in their professional organizations, but also as an active volunteer in their local community and faith organizations.
Q: What do you think the profession or association will need out of members in the future?
A: Chiropractic is an integral part of the health care system, and more patients are experiencing its benefits all the time. The public is best served by chiropractors who have their patients' best interests as their primary goal and who provide appropriate, high-quality care. Due to the robust practice environment and administration in our state, patients can feel secure knowing that today's chiropractor is educated and licensed to properly examine, diagnose, treat, and refer when necessary.
The future is bright for our profession. We can help patients improve their health by working together. It is also my hope that other members will get involved to honor and continue the tremendous amount of work that has been done over the last 100 years to help further the profession and care of every Nebraskan.